| | |
| --- | --- |
| | |
A Message from the President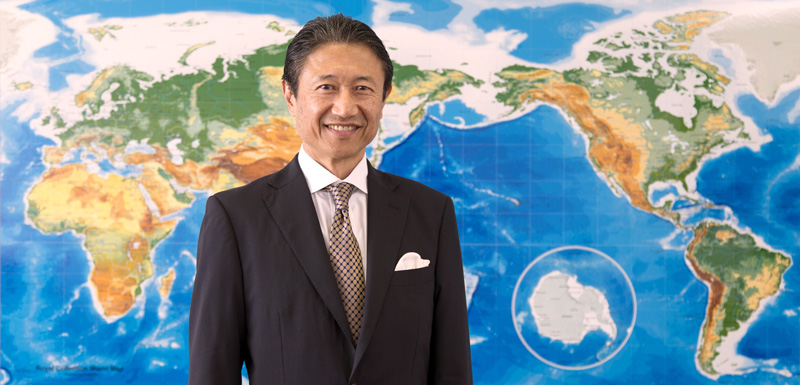 Nowadays, unpredictable events overturning the common sense occur frequently in international communities. In the midst of such situations, Japan must decide and find its way to move forward.
Amidst such times, JICS, a "procurement expert" since its inauguration in 1989, has been mainly undertaking procurement of goods and various services as well as management operations of works projects, as an agent on behalf of the recipient countries.
While endeavoring to deepen our main business aforementioned, we are striving to develop new business with our enthusiasm and sprit―what we call "JICS' DNA"―in the field of international cooperation business.
Under the current turbulent international situation, as an organization that constantly dispatches a number of staff to developing countries, we are taking careful measures more than ever, in order to ensure the security and the safety of our staff involved in projects overseas.
In line with the Japanese government's Development Cooperation Charter, JICS will unite and continue to address global issues as well as to realize "growth with high quality" in developing countries.
We continue our efforts to "make aid tangible" through the provision of value-added services, aiming to be a reliable partner for all stakeholders. We look forward to your guidance and encouragement.
Iichi Mishima
President
Japan International Cooperation System (JICS)