Privacy Policy
We, Japan International Cooperation System (hereinafter referred to as "JICS") collect information that is acquired through the website of JICS. The types of personal information collected on our web site are a visitor's name, mailing address, e-mail address, phone number, etc., and they will be properly handled. The purpose of collecting such information will be identified, and any disclosures will be limited to the cases stipulated below and be accompanied by a notification of the names and contact numbers of the parties to whom the information is provided.
The Way We Use Information
Any information able to identify individuals that is acquired by JICS will be stored, used, or analyzed within the scope of JICS's activities. JICS reserves the right to use such identifying information and other materials in accordance with the provisions of this privacy policy.
Limitations on Use and Provision
JICS will never willfully share your personally identifiable information with any outside parties except for the following:
In cases we believe release is appropriate to comply with the law, enforce our site policies, or protect our or others rights, property or safety.
In cases where the provider of information grants permission for its disclosure to a third party.
In cases where JICS commissions a party to process the information collected; if such party has access to personally identifiable information, he/she is required to protect this information within the scope necessary for the implementation of the commissioned tasks.
Security Measures
JICS implements a variety of security measures that are necessary to maintain the safety of your personal information, to prevent the leakage, loss, or destruction of acquired information and to otherwise properly manage such information.
Japan International Cooperation System
President TAKEUCHI Kazuki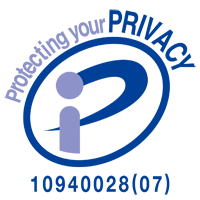 © Copyright Japan International Cooperation System (JICS) 2023 All Rights Reserved.