Burundi
Support of reconstruction of post-civil war through the food aid project (KR)
May 29, 2012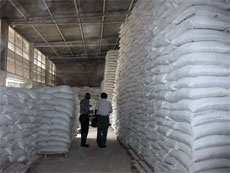 Wheat supplied in KR2010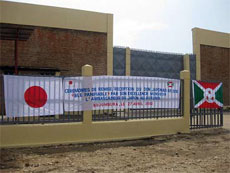 Handover ceremony of wheat in KR2010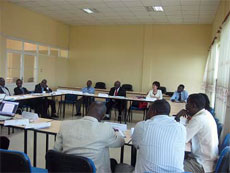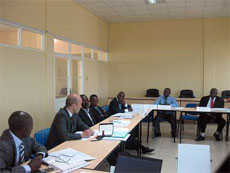 Committee KR2010
The Republic of Burundi is an inland country located in the Eastern Africa surrounded by the United Republic of Tanzania, the Democratic Republic of the Congo and the Republic of Rwanda. It is a densely-populated country with 8.5 millions inhabitants in 27.8 thousand km2 in area, and is a beautiful country blessed with nature such as Lake Tanganyika and hilly areas.
More than 90 % of the working population is engaged in agriculture and the country had been self-sufficient in food production until 1993, however, after the civil war broke out, they have been obliged to rely on the food aid. After the completion of peace process in 2009, the Government of Japan started the bilateral food aid for the Republic of Burundi.
JICS, as the agent of the Government of the Republic of Burundi, supplied rice in FY2009 project and wheat in FY2010 project. JICS selected the company in charge of purchase and delivery of rice or wheat through the tender, monitored the delivery schedule, managed the project funds, etc. as the agent.
After the delivery of rice or wheat, the Government of Burundi sold each product in the country. After that, both the Government of Japan and that of Burundi held a governmental meeting (Committee), where JICS acted as the secretary.
In FY2009 project, the Government of Burundi was unfamiliar with the procedure of the food aid project as it was the first bilateral food aid between Japan and Burundi. However, in FY2010 project, by making use of their experience in the previous project operated with JICS, the Government of Burundi smoothly conducted the procedures for the project. With this progress, they received high appreciation from Japanese Government on the occasion of the Committee and the handover ceremony of wheat.
On the other hand, the Government of Burundi highly appreciated that the Japanese food aid project contributes a lot to stabilization of the market price, availability of the foodstuffs, improvement of nutrition and social economic development in the Republic of Burundi.
etc.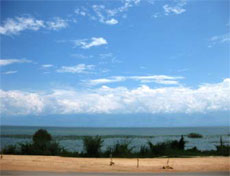 Lake Tanganyika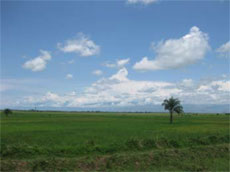 Plain in rice-producing area in Burundi
© Copyright Japan International Cooperation System (JICS) 2023 All Rights Reserved.